There is something special about Possum Kingdom Lake. When you first set your eyes on the majestic cliffs, you know you've discovered a unique, lakeside paradise. Spanning over 17,000 acres, Possum Kingdom offers unlimited recreational opportunities and a beauty unsurpassed in Texas.
What's so inviting about lake living is that on any given day you can choose from an abundance of outdoor activities. Boating is the usual choice for most property owners, towing the kids behind your boat is great fun! Just beyond the Gaines Bend marina toward the dam is the best area for tubing, skiing or boarding! The beautiful cliffs that border this part of the lake make for a dramatic backdrop for all those treasured memories!
Our marina is located in Neeley's Slough, the widely popular no-wake fishing and paddling inlet. Anyone can tell you that bass fishing at Possum Kingdom is tops and they bite best in Neeley's! Or start your day with an early morning kayak excursion down our east shoreline, shoot directly across the lake to paddle that awesome rocky shoreline, or take in a moonlight paddle! Whether it's fishing or paddling, nothing beats the coveted Neeley's Slough area!
There's also fantastic golf next door at The Cliffs and fabulous hiking across the lake on the Brazos River Authority Hike & Bike Trails. Both the golf course and the hike trails are some of the best in all of North Texas and they're right here at your fingertips!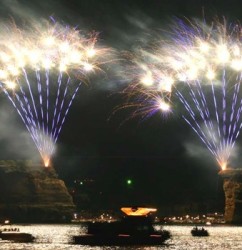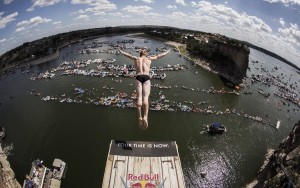 Spectator Sports!
Possum Kingdom Lake is host to 3 extraordinary events, fun for everyone of all ages!  Most popular is our very own Chamber of Commerce sponsored July 4th Fireworks event.  An annual tradition for a couple decades now, the Hells Gate display draws thousands to the lake from all over the area.  Next up is the thrilling Red Bull Cliff Diving event held early summer.  Everyone holds their breath as divers from all over the world plunge off Hells Gate!  Also the TriFecta Triathlon event occurs early fall and is a terrific opportunity to see some professional triathletes up front and close!